So, who is behind it?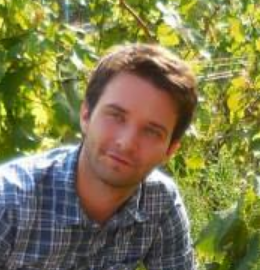 Hi, my name is Patrik Beck. I am a web developer living in Prague, Czech Republic. I started working on Sim Companies in late 2015. I was playing online games similar in nature, but the good ones had very outdated user experience. In short, I wanted to play a business simulation game from this century! :) The project started as a hobby. By the start of 2016, I had a working concept and had purchased the domain. I slowly added more features and resources, until it became the game you see now. I got a few friends to play with me, which helped me discover a lot of early bugs and helped shape the economy. They also pointed out that the graphics could use some improvement, so I hired freelancers to help me out in areas where I lacked the necessary skills.
When Sim Companies started landing on the first page of Google, a lot of new players started signing up. It was like a switch had flipped. This was incredibly exciting, as all the work I put into the game now had more meaning. The fact that other people were enjoying something I created filled me with joy. I am incredibly lucky that what started as a hobby project of mine turned into something players want to support and I can concentrate on full-time.
Why is it free?
I believe the best stuff in life is free! ;) At the beginning, there was no point in charging anything, as it was just me and my friends playing and server costs were negligible.
However, right now, the game is dependent on a lot of third party services that are only free when the traffic is low. With our current player base, the server infrastructure needs to handle over 100 requests per second. It is not possible to keep Sim Companies running without a form of monetization. With this said, it is my full intent to keep Sim Companies free to play for people who don't want to spend money.
Thank you all for your support and extra budget which allowed me to outsource graphics work (which I am terrible at), focus on the game full time, and hire another engineer to help me out expand the game faster.
Credits
I would like to thank Leslie Gilmour. If it wasn't for him, I don't think Sim Companies would ever have made it to the first page of Google. He runs an SEO consulting business and I was lucky enough to sit next to him for a few months (by total coincidence). His suggestions and advice helped tremendously.
One of the game supporters, Elizabeth Hahn, is also a great designer who helped design some of the graphics assets.
Everyone, who used his/her/their free time to bring the game to life in his/her/their mother tongue, and exposed Sim Companies business simulator to players of the same language.
I also would like to thank all the players who provided valuable feedback and pointed out bugs, as well as all those who just enjoy playing. You are all contributing to the lively economy that we share and enjoy.
Players making Sim Companies content on their YT channels, this helps the beginners to understand and enjoy the game:
Anyone referring to Sim Companies on their website - you can use this presskit.
Lastly, I want to thank our awesome moderating team. Many of you point out: great community, in your reviews. It's all thanks to our vigilant moderators who are there to help and keep chat rooms and guides organised.
What's next?
You have sent me a lot of ideas that I would like to make a reality. Many of these suggestions would make the game even more exciting to play. I am sure I'll get to all of them eventually! Do you feel like you have a great idea as well? Find out how to submit your ideas.